A82 Crossings
Overview
Issue noted with previous A82 crossings at Smith Avenue:
• gradient of some ramps and platforms exceed the guidlines.
This is a potential problem for wheelchair users.
19 Oct 2020
Email sent to BEAR Scotland explaining the issue.
Waiting for respose.
17 Oct 2020
... MSP David Stewart welcomes start date for new road crossing ...
[Inverness Courier]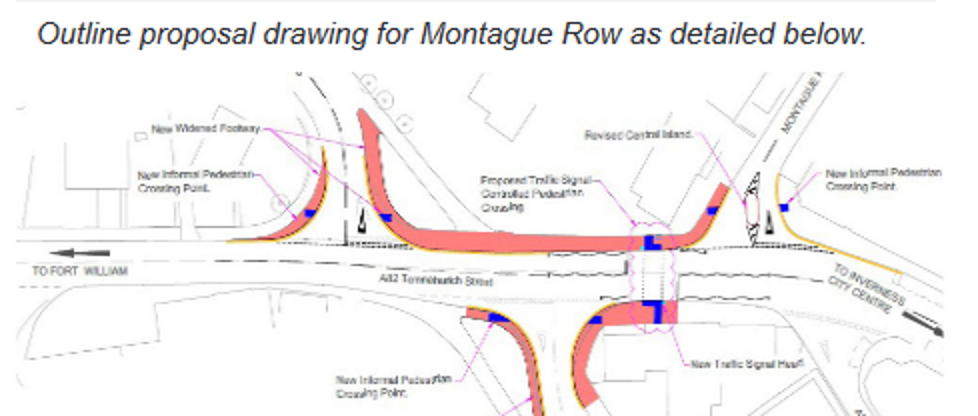 14 Aug 2020
New pedestrian crossing completed at Glenurquhart Road...
[Inverness Courier]